The function of Treasury is to optimize liquidity as well as capital of the Bank while administering the financial assets. Treasury is also responsible for making sound financial investments with the available fund while reducing financial risks by being responsible for measuring and monitoring all risks associated with the Bank's domestic and Foreign Exchange exposure, local and foreign currency liquidity, asset liability management and overall management of the Balance Sheet. Through its Asset Liability Management (ALM) and efficient trading operations, treasury strives to increase profitability of the bank by making proper assessment of the market and deploying its assets and liability in line with that market trend. Again nowadays, the Banking industry is constantly facing changes in technology, regulation and compliance, which as a result is ministering Treasury becoming a strategic business partner across all the areas of Banking Business. Trust Bank Treasury is also not an exception.
Trust Bank Treasury primarily focuses on the followings:
Expanding transaction volume
Utilizing different market opportunities within all risk and regulatory limits
Strengthening ALM operations
Creating a diversified fund management channel
Minimizing market, liquidity and interest rate risks
Enhancing profitability
Trust Bank Treasury has the following desks through which it offers a complete and well diversified package of Treasury solution to its customers both in the interbank and corporate market.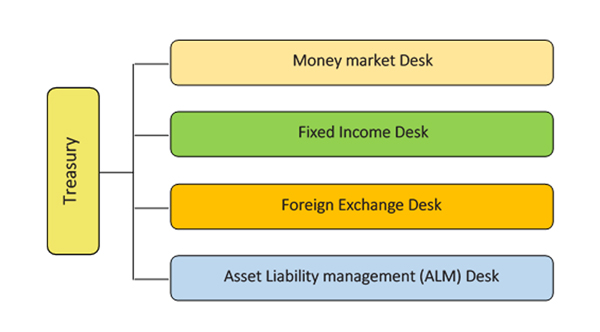 We have a very active Treasury Team at Trust Bank Ltd. Our dynamic dealers are continuously providing all kind of Treasury solution to both in-house and other bank customers through the above mentioned desks.